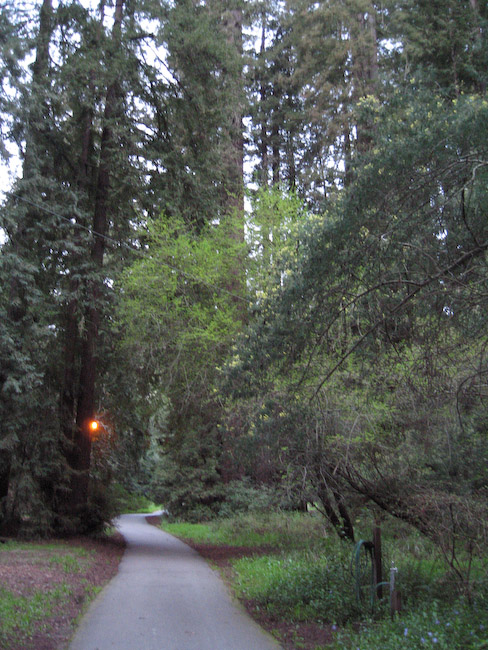 Photo courtesy of Dan Vilter
Monte Toyon (which means "mountain with the Toyon bush") is a beautiful site, nestled at the foot of the Santa Cruz mountains. It gives the idyllic impression of being remote and far away from it all, yet is less than 15 minutes from the beach, the Pacific Coast Highway, or the civilizing influence of Aptos with the modern conveniences of grocery stores and coffee/espresso bars. It's located at: 220 Cloister Lane, Aptos, CA 95003-2910.
The Monte Toyon facility's own web pages contain information showing pictures and descriptions of the accommodations at Cary Lodge and the Miller & Morris dormitories. You can also see some of the activity areas: Helgesson Hall, Hollidge Hall, or the Dining Hall. The camp map shows the site layout including roadways, buildings, parking, hiking trails and a lot more.
Aptos is located about 8 miles south of Santa Cruz along California Hwy 1. (about an hour south of San Jose, or two hours south of San Francisco). If you're flying in from out of town, San Jose Airport is closer and preferable to San Francisco Airport, although both will work. To get a better idea of travel time and transportation concerns, see our FAQ page.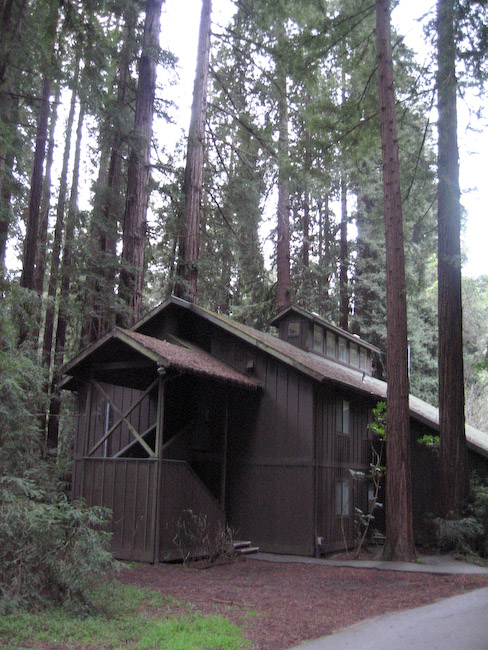 Photo courtesy of Dan Vilter