Contradancing as only the Bay Area can do it!
39th Annual BACDS
Hallowe'en Costume Ball

Saturday, October 26, 2019
8:00pm–11:30
Contra dancing and Waltzes
at the First United Methodist Church Calling by
Special Ghost Callers

Alan Winston
Dane Wallinga
Deanna Rubin
Eric Black
Jim Saxe
Ken Cheng


We will be using "gents" and "ladies" as the names of the dance roles. We expect these roles to be taken on by ghosts, goblins, or spectral entities of any shape, species, vital status, planet of origin and any or no gender, with whatever partners they may find mutually agreeable.


Music by
Pepperjack (Jess Newman, Derry Akin, Scott Jespersen)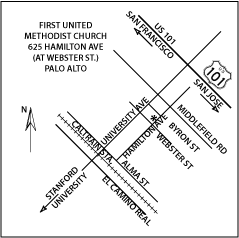 First United Methodist Church
625 Hamilton Avenue
(Near Middlefield Rd)
downtown Palo Alto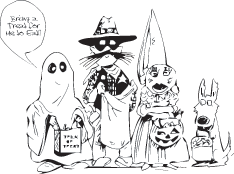 Admission: $15 ($13 for BACDS members, $7 for student/low-income)
Bring a potluck treat to share!
All are invited to wear a danceable costume and compete for a Ron Award
(named after the legendary costumes of Ron Shattil)
Please lend a hand and help make this annual tradition a success.