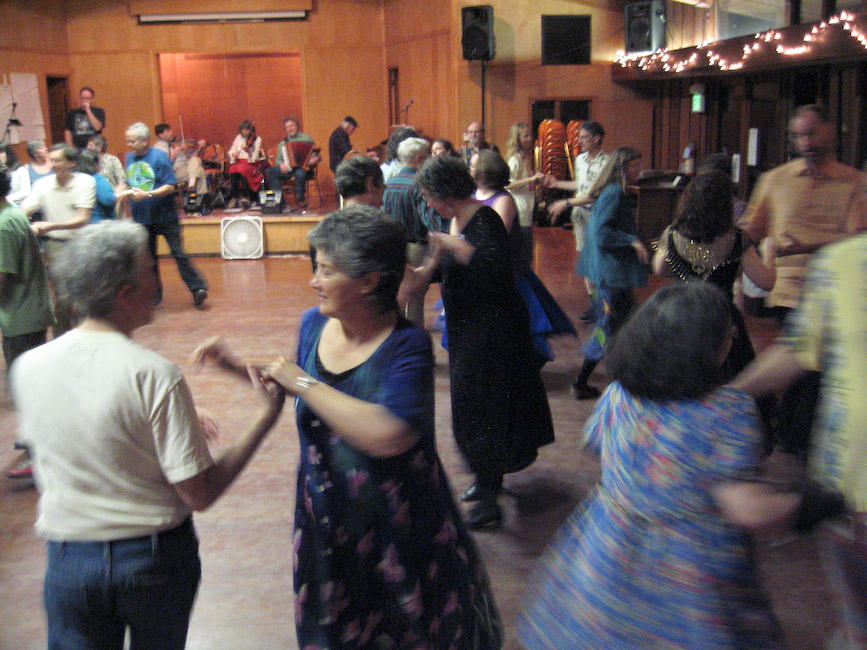 Photo courtesy of Dan Vilter
Welcome to the new and restructured Spring Fling Dance Weekend at Monte Toyon camp in Aptos, California - a weekend of dancing in the redwoods just south of Santa Cruz. The weekend is filled with classes in Contra dance and English Country dance, workshops for callers and musicians, dance techniques, and much, much, more! In fact we run two entire program tracks - one Contra and one English - so you can indulge your pleasures and mix-and-match at your leisure. There's a welcome dance party on Friday night, two separate evening dance parties on Saturday, and a final dance party to close out camp on Sunday afternoon.

The program will excite and challenge you. Dance styles include Contra and English Country of course, but there will also be some waltz, swing, hambo, polka, other couple dances, and a 'wee dram of Scotch' Country dancing. With our experienced English and Contra callers and great live music, we have workshops that will really teach you how to improve your technique, and advanced dance sessions to test your mettle. But there's even more to the camp: explore the hiking trails, join a sing-along, make new friends or just relax.