Staff
Instructors
Jacqui Grennan • Caller Instructor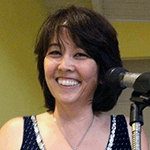 Jacqui Grennan is debuting as an instructor for Contra College 2017 and is excited to be teaching the basic figures, beyond flourishes and intricacies of contra dancing. In 2009, Jacqui started dancing and within a year began to attend dance weekends around the country and later around the world. She soon became interested in the patterns, connections and subtleties of contra dancing. So she learned to call in 2013 at American Week (BACDS), called her first full night of dancing two months later, and was full-fledged into her calling career by 2014. Jacqui has taught contra dance (and ukulele!) to those who are brand new to the field and is known for her effectiveness, cheerfulness, and encouraging style of teaching. She is also a contra dance choreographer which gives her insight into the connections and relationships of people during the dance that keeps everyone moving smoothly with the music. Jacqui lives in Los Angeles, CA. She is a board member of her local dance organization and recently completed 2-years as producer for the monthly "Third Saturday" dances in L.A.
Susan Petrick • Waltz and Caller Instructor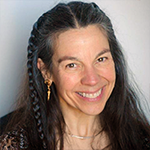 By profession, Susan Petrick is a cognitive psychologist who manages software usability research at Google in the Bay Area. She has been calling for fifteen years, and has been steadily gaining national prominence in the contra dance world. She strives to program interesting, varied dances with great flow, and to teach them clearly and concisely. She has enjoyed working with wonderful bands, traveling and calling for dance weekends throughout the country, in addition to calling for dances up and down the West Coast.
Susan has been on the staff of Contra College most years since its inception. She will be returning this year to lead and co-lead several sessions including teaching the "Waltzing" session. She will also be leading an independent Callers' Workshop later on Saturday at noon that will cover issues concerning programming evenings of contra dances, as well as methods for teaching dances more easily. Attendees of the workshop will have the opportunity to be guest callers at the Contra College Grad Dance the next day, where they can get additional calling support and feedback from Susan.
Jim Oakden • Music In Dance Instructor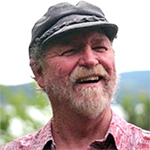 Jim Oakden went to college on a music scholarship, but ended up in grad school as a marine biologist. However, he continued to avidly pursue music, first via Early Music, and then as a dance musician. He continues to perform with many bands in a host of genres on an absurd array of instruments. He is very dedicated to passing on his knowledge-at symposia, workshops, and dance and music camps from the East Coast (Pinewoods, etc) to Fairbanks AK to Santiago de Compostela, Spain—and many places in between. He runs community bands, camp bands, does individual and small group instruction, and has been an instructor at Lark Camp for many years. As a dance organizer, he programs the Santa Cruz contras, is the founding Artistic Director for the current BACDS American Week, and has programmed BACDS weekend events and English Week. He appears on 20 or so CDs. Plus, he loves to dance, in many different styles. In the Contra College 2013, Jim lead the "How to Hear and Dance to Contra Music" session that he will again offer this year.
Musicians
Shira Kammen • Saturday Musician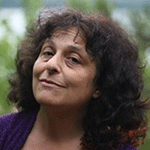 Multi-instrumentalist Shira Kammen has spent well over half her life exploring early and other intriguing styles of music. A member for many years of countless early music ensembles, she also is the founder of Class V Music, a group dedicated to providing music on river rafting trips. Shira performs now with several groups, among them English Country Dance/Contradance band, Roguery, and The Whoots.
Shira collaborates with performers such as storyteller/harpist Patrick Ball, poets Jane Hirshfield and Kay Ryan, clown Jeff Raz, and in many theatrical and dance productions, including the California Revels and the Oregon, California and San Francisco Shakespeare Festivals. Some of her original music can be heard in an independent film about fans of the work of JRR Tolkien. The strangest place Shira has played is in the elephant pit of the Jerusalem Zoo.
Jim Oakden • Saturday Musician
Please see description above.
Uncle Farmer • Contra College Grad Dance • Sunday 4PM - 7PM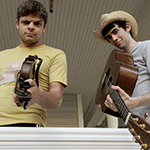 Uncle Farmer is Ben Schreiber on fiddle and Michael Sokolovsky on guitar. Ben is originally from St Louis, MO and moved to the San Francisco Bay Area in 2011. Ben began playing violin at the age of three and was classically trained. Around the age of twelve, he shifted to folk music. After a brief foray into the world of competitive bluegrass, Ben became drawn towards the contra dance community and formed several local Midwest bands. He plays for English Country Dancing, and was a member of the klezmer band, Yidn. Michael was born in Russia and grew up in central Massachussetts. At college in Providence, RI, Michael took up guitar and attended his first contra dance. In 2011, Michael moved to California, met Ben, and Uncle Farmer was born. With an Irish and New England sound at its core, the duo is known for its original dance tunes, modern twists on old favorites, and sets mixed with pop rhythms and improvisational flair. Their performances range from sweet and nostalgic to gritty and energetic, and their sound truly fills both the room and the hearts of dancers.
Organizer
David Buesch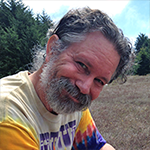 David Buesch began contra dancing in 1997 in Las Vegas, Nevada, he began to expand his involvement beyond the Saturday night dancer by attending dance weekends. His contributions to local dance community included playing in for one of the local bands, being the sound person, becoming one of the (budding) callers, and served on the board of the Southern Nevada Old-Time Contra dancers. These experiences helped illuminate the interconnectedness of dancing from turning on the lights, to being a supportive partner to all on the floor, to understanding the dance only happens when the caller, band, and dancers are there together.
David moved to the bay area in 2011, and dances and supports the Palo Alto Contra Dance community as a dance manager, and has helped with American Dance & Music Week. He enjoys dancing at the variety of venues, and one-night, weekend, and week-long events. David attended Contra College in 2012 and 2013 as an experienced dancer, and is a strong supporter of the philosophy of and opportunities by the collage experience to enable individuals to expand their abilities and to strengthen the community.