Hey Days Staff 2020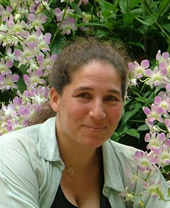 Kalia Kliban (CA) has been part of the California Bay Area traditional dance scene since the mid-80s, performing and teaching in a wide range of styles. At dance camps and festivals across the country she has taught morris, longsword, English and American clogging, English country dance and contra, and she's a regular contra and English caller in the vibrant Bay Area dance community. Her welcoming and relaxed teaching style has helped dancers of all levels experience the joy of traditional dance. Kalia was a caller for one of the Country Dance and Song Society Centennial tour stops.
Kalia will teach ECD.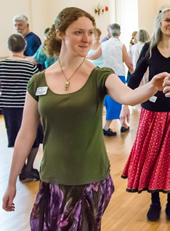 Megan Wilson (MI) began dancing as a teenager in Boston, Massachusetts. These days, she is based in Ann Arbor, MI, and can be found teaching English and contra dance, primarily in Michigan and Oklahoma. She has led English dance workshops at NEFFA, Michigan Dance Heritage Fall Weekend, and in the UK. In 2018, for the centenary of women's suffrage in the UK, she taught a dance workshop in conjunction with a lecture on women's contributions to the folk revival. For her, the joy of the dance comes from feeling the musical phrase and giving it physical expression; dancers have praised her precise, clear teaching, emphasis on the musical phrase, and penchant for bringing 'hidden gem' dances to the surface. Her repertoire-focused workshops are rooted in the history of the dance tradition and our participation in that living history. She currently serves as secretary of the Ann Arbor Community for Traditional Music and Dance, and she also enjoys Scottish dance, Irish sets, and couple dancing.
Megan will teach ECD and lead stretching.
Jeremy Carter-Gordon (MA) is a teacher, performer and scholar of traditional music and dance. He teaches traditional dance and harmony singing, plays banjo, and tours with the Windborne Singers and vocal duo Far Distant Shore. Well known as an enthusiastic, clear, and knowledgable teacher of rapper and sword dances from around Europe, he has taught workshops and classes in seven countries and six states, as well as at dance camps such as CDSS English and Campers Weeks.
In 2011-2012 Jeremy spent a year studying, recording, and dancing with European hilt and point sword dance groups on a Watson Fellowship. He visited over 30 teams in 10 countries, learning about the wide variety of sword dancing on the continent. Jeremy offers workshops in these unusual dances, from Spain to Italy, Germany to Croatia, and more. He also offers lectures and presentations, which draw upon a year of videos, photos, notation, dancing, and of course amazing stories!
Jeremy has been dancing, leading and competing with rapper sword groups for over ten years and has developed a unique and effective style of instruction that allows newcomers to learn dances quickly while having a blast! For experienced dancers who want a new challenge, Jeremy has a huge repertoire of unusual figures to teach. He also works with groups to improve movement style, sword handling, team coordination, dance writing, and stepping. Jeremy's team Beside the Point won "Best Display Dance" at the Dancing England Rapper Tournament in 2006. In 2012 he went to England and danced with several teams including the Newcastle Kingsmen, Sallyport, Carlisle Morris and Sword, Hexam Morris, and the High Spen Blue Diamonds, the only traditional team left in the UK. During this trip he was able to record and learn many new figures, dances, and refine his style of movement, lessons that he hopes to pass on!
Jeremy also dances and teaches a variety of other kinds of dance from around the world, including Bal Folk, zweifachers, Irish set dances, waltz, mazurka, bourree, square dance, argentine tango, and more.
An accomplished singer and song leader, Jeremy is known for his powerful bass voice and infectious joy of singing. He has taught and led workshops, classes and song sessions at CSSS camps, Village Harmony, Hubbard Street Music, NEFFA, Bard College, Le Grand Bal d'Europe, Chester Folk Festival, and many informal venues. Jeremy focuses on harmony singing from the American and English traditions, including balladry, pub songs, sea shanties, shapenote, and old-time. He also teaches a variety of other harmony traditions, ranging from South African to Basque to Georgian.
He holds a Masters in Dance Knowledge, Practice, and Heritage.
Jeremy will teach longsword, rapper sword, and more.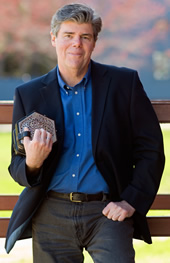 Jeff Warner (NH) is among the nation's foremost performer/interpreters of traditional music. His songs from the lumber camps, fishing villages and mountaintops of America connect 21st century audiences with the everyday lives–and artistry–of 19th century Americans. His songs, rich in local history and a sense of place, bring us the latest news from the distant past.
Jeff grew up listening to the songs and stories of his father Frank Warner and the traditional singers his parents met during their folksong collecting trips through rural America. He accompanied his parents on their later field trips and is the editor of his mother's book, Traditional American Folk Songs: From the Anne and Frank Warner Collection. He is producer of the two-CD set, Her Bright Smile Haunts Me Still, the Warners' recordings of rural singers, many of them born in Victorian times. "The scion of one of the nation's most eminent families of folksong collectors, he represents a tradition that is fundamentally unbroken since preindustrial times" (Stuart Frank, Senior Curator, New Bedford Whaling Museum).
Jeff has performed widely, from large festivals in the UK, to clubs, festivals and schools across America. He plays concertina, banjo, guitar and several "pocket" instruments, including bones and spoons. And "he inhabits a song in a way which few singers can do" (Royal Oak Folk Club, Lewes, UK).
He has toured nationally for the Smithsonian Institution, taught at Pinewoods, Ashokan and Swannanoa summer music programs and recorded for Flying Fish/Rounder, WildGoose and other labels. His 1995 recording Two Little Boys received a Parents' Choice Award. Jeff is a past president of the Country Dance and Song Society, a founding officer of the Folk Alliance, and a producer of the Portsmouth Maritime Folk Festival.
Jeff will teach two singing classes and will lead the daily gathering. www.jeffwarner.com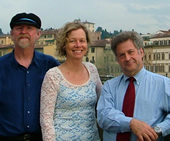 Persons of Quality features Jon Berger on fiddle, viola, and melodeon, Rebecca King on piano and woodwinds, and multi-instrumentalist Jim Oakden. Their first recording (before they decided on a band name) is Farnicle Huggy, an album for reconstructions of 18th century English country dances by the same name. Next of Kynaston is a compilation of tunes from earlier collections of dances. The Elephant Stairs album accompanies a dance book by the same name.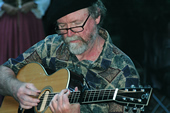 Jim Oakden (CA) is our program director. He started playing piano and clarinet at an early age and stumbled into early music from the classical music scene. After six years performing early music, he discovered the world of traditional and ethnic music. Having diverse tastes, he has played in many bands and performs on an absurd number of instruments, including accordion, mandolin, several styles of bagpipes, recorders, whistle and zurna (to name but a few). A dancer himself, he specializes in playing for dancers in a bunch of bands for ECD, contra, morris, Irish, Breton/French, Greek, and Bulgarian. He has been on staff at myriad dance camps throughout the country. In addition to the PoQ CDs, his recordings include 7 albums with Roguery.
Jim will play for ECD and teach the musicians mini-course.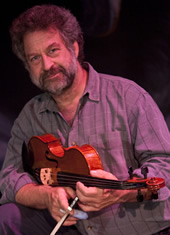 Jon Berger (CA) has played for morris, sword, English country, and contra dance in the San Francisco Bay Area since 1976. Formerly with Berkeley Morris, he now plays for Apple Tree Morris in Sebastopol. Jon also plays in Flashpoint, a Santa Rosa-based contra dance band. He is well known for his powerful music, and, while playing for morris, his ability to maintain a connection between the music, the dancers and the dance. His recordings include three albums with Persons of Quality. Jon is also a former member of Tempest, a Celtic rock band that plays for an entirely different style of dancing.
Jon will play for ECD.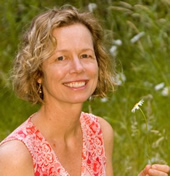 Rebecca King (CA) is a versatile dance pianist, conductor, and composer, whose strong classical training and love of jazz show in her rhythmic and lyric piano accompaniments. Rebecca plays for English and contra dance in the greater San Francisco Bay area and has been on staff at west coast dance camps, weekends, and balls and at Pinewoods. By day, she teaches music in the Sonoma Valley schools. Rebecca can be heard on Cowboy Dancing by Ray Bierl, on BACDS' CD Swinging On The Gate in which she was executive producer, and three albumns with Persons of Quality, and Nearer & Farther--a solo piano album which includes many of her own tunes. www.rebeccakingmusic.com
Rebecca will play for ECD.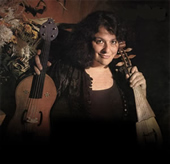 Shira Kammen (CA), a multi-instrumentalist (primarily violin, vielle, and viola) and vocalist, has spent most of her life exploring the worlds of early and traditional music. She is a favorite at dance camps and events around the country. A member for many years of the early music ensembles Alcatraz, Project Ars Nova, and Medieval Strings, she has also worked with Sequentia, Hesperion XX, the Folger and Newberry Consorts, Anonymous 4, the Boston Camerata, the Balkan group Kitka, and the Oregon, California and San Francisco Shakespeare Festivals. Shira is the founder of Class V Music, an ensemble dedicated to performance on river rafting trips. She has performed and taught in the United States, Canada, Mexico, Europe, Israel, Morocco, and Japan, and on the Colorado, Rogue and Klamath Rivers. Shira happily collaborated with singer/storyteller John Fleagle for fifteen years, and performs now with many ensembles, among them the English Country Dance band Roguery. Shira has recorded many albums in a variety of styles of music and has played on several television and movie soundtracks, including 'O', a modern high school setting of Othello and ''The Nativity Story'. Some of her original music can be heard in an independent film about fans of the work of JRR Tolkien. The strangest place Shira has played is in the elephant pit of the Jerusalem Zoo. You will find more information at shirakammen.com.
Shira will play for ECD and teach the musicians mini-course.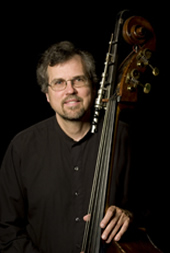 Jonathan Jensen (MD) is an inspired pianist in musical styles ranging from English country and contra to ragtime and jazz. A frequent performer at dance events around the country, he composes brilliant dance tunes and waltzes. When not playing piano at dance camps, Jonathan often fills in on whistle, recorder, ocarina, mandolin, or ukulele and offers his original songs, both silly and serious. He is a member of several dance bands including Reunion and Taylor Among the Devils. Jonathan also plays bass with the Baltimore Symphony Orchestra, and mandola with the Baltimore Mandolin Quartet.
Jonathan will play for ECD.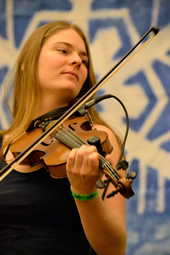 Audrey Knuth (CA) hails from Honolulu. She moved to Boston in 2008 to attend Berklee College of Music and to explore the thriving New England folk scene. After graduating, Audrey has made a name for herself in the music community, as a dance fiddler specializing in English dance, New England, Celtic, and Old Time tunes, and as an audio engineer. With her bands, The Free Raisins, The Gaslight Tinkers, Audacious (with Larry Unger) and Wake Up Robin, she has travelled across the US and Europe, playing for dances and concerts. She's equally adept at teaching workshops, and has been on taff at various camps including CDSS English week at Pinewoods, Ashokan Northern Week, BACDS American week, and Halsway Manor. Audrey's fiddle playing is rhythmically lively and spontaneous; she's guaranteed to get you up and dancing. audreyknuth.com
Audrey will play for ECD.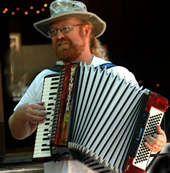 Charlie Hancock (CA), pianist and accordionist, is equally adept playing for English country, Scottish country, contras, and display dancing. Performed with brilliance, drive and clarity, his music is infused with jazz, swing, and Irish influences. He is a member of several Bay Area dance bands, including the Raggedy Annes, and has recorded with Sylvia Herold, Holly Tannen, and Cathie Whitesides.
Charlie will play for ECD and longsword.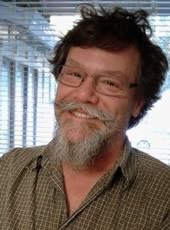 Erik Weberg (OR) plays flutes, harmonicas, and bombardes (yes, plural). He is a regular musician at English country dances in Portland, and he organizes and plays for a monthly contra dance with the band Joyride. He is also an English and contra dance caller, performing at festivals and weekends around the country. Erik is caller and co-producer of the Portland Megaband contra dance event and is co-programmer of the Northwest Passage Dance and Music weekend in Portland, Oregon.
Erik will play for ECD and teach the band class.
Erik Hoffman (CA) will be our sound engineer for the week. A contra dance caller and a musician himself, Erik understands what callers, musicians, and dancers need to make for happy dancing.