Hey Days Staff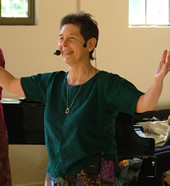 Brooke Friendly (OR), program director, is known for her warm yet commanding personality, her clear and concise teaching, her creativity, and her sense of humor and whimsy. She has a strong sense of what makes for a good community and she makes the learning experience fun and relaxing. A dancer for more than 30 years, she co-leads a weekly English and Scottish dance, teaches ECD callers workshops, calls Contra and family dances, and teaches country dance in a variety of settings: college academic credit, older adults, and K-12 students. Brooke has been on staff at camps, weekends, festivals, balls, and workshops throughout North America and England.
A dance choreographer, she, with her husband Chris Sackett, has published five books of dances (Impropriety Vols. 1-5) and produced six CDs with the band Roguery (Shira Kammen, Jim Oakden, Anita Anderson, and Dave Bartley). Theatre choreography credits include Southern Oregon University Department of Theatre Arts productions of Entertaining Strangers (with Chris), Dancing at Lughnasa, and Caucasian Chalk Circle; and Oregon Cabaret Theatre's world premiere of Parcel from America.
A founding member (1981) of The Heather and the Rose Country Dancers, a statewide organization of English and Scottish dance in Oregon, Brooke is Secretary of the board of the Country Dance and Song Society. Previously, she was on the CDSS board and executive committee for six years (2001-07) and served on the CDSS Youth Task Group.
You can find more information on her books, CDs, and teaching at BrookeFriendlyDance.com.
Brooke will teach two ECD classes. Brooke is our program director for 2018.
Joanna Reiner-Wilkinson (PA) returns to Hey Days by popular demand! She is a Philadelphia-based English Dance caller known for the clarity of her teaching and her dedication to encouraging people to become better dancers. Her calling has taken her from Pinewoods Camp in Plymouth, Massachusetts, to Hey Days in the Bay Area of California, and from St. Croix to Hawaii. Joanna calls regularly for the Germantown Country Dancers, is an avid dance gypsy, and in her spare time, works to support her dance habit.
Joanna will teach two ECD classes and a Callers Workshop.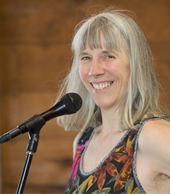 Gaye Fifer (PA) has been calling at contra dance weekends for many years. Her pleasant style and graceful teaching put dancers at ease and set the stage for a great dance experience. After taking a course with Joseph Pimentel for English calling, she has added that form to her repertoire. She has also taught numerous waltz workshops at virtually every dance weekend in the East. She believes that waltz is first and foremost about connecting with your partner and with the music.
Gaye has served on the board of the Country Dance and Song Society and has a passionate interest in organizing to support dance community leaders and organizers. She is an organizer in her local community (both contra and English) and has led a week-long course for dance community organizers at Pinewoods. She has also helped organize conferences for dance community leaders, and has facilitated many discussions about community organizing issues at dance weekends.
She now lives in Pittsburgh, PA. and travels whenever she gets the opportunity.
Gaye will teach Waltz, an ECD for all, and lead an Organizers Workshop.
Gillian Stewart (MA) has been teaching and performing sword dancing on both sides of the Atlantic since 2004. Hailing from the vigorous folk scene surrounding Boston, MA, she also indulges in morris, pub singing, percussive stepdance, and social dancing of many stripes. Her teaching has been described as "engaging, high energy, and accessible". She currently leads Orion Longsword and dances with Candyrapper VSOP and Muddy River Morris. In her copious free time she enjoys social singing, cooking for dance events, and recreational data analysis.
Gillian will teach Sword Dance, Percussive Dance, a Singing Workshop, and will lead the daily Gathering.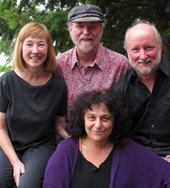 Roguery formed in 2008 to record Impropriety, an album to go with Brooke Friendly and Chris Sackett's first volume of dances. Since then they have met in the Rogue Valley of Oregon to record five more albums. The band's varied influences include English, contra, early music, classical, Breton, Scottish, Irish, Cape Breton, Galician, French, Balkan, jazz-fusion, gospel, Scandinavian, and Greek.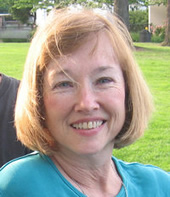 Anita Anderson (WA) is an extraordinary English country and contra dance pianist, playing with Roguery, Tricky Brits, Bag o' Tricks, and other Northwest bands. She is also a superb dancer, and this informs her playing, to the dancers' delight. She brings a large bag of tricks to her piano playing, with influences from doo-wop, baroque, ethnic, and vintage dance music--all in attentive service to the dancers. Anita is passionate about matching her playing to the moods and movements of dancers. Over the years, she has presented musicians' workshops at several camps, including BACDS English Week at Mendocino and Lark in the Morning. She also teaches private dance piano lessons. Anita is an excellent singer, has a background in Scandinavian music, and composes contra and English country dance tunes.
Anita will play for ECD.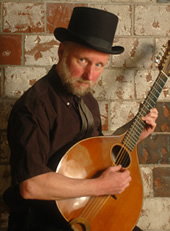 Dave Bartley (WA) plays mandolin, guitar, cittern, and other plucked string instruments. He has written over 300 tunes for English dance, contra dance, and couple dancing. With Roguery, Tricky Brits, KGB, and over a dozen other bands, Dave has played throughout the US and Canada, as well as parts of Europe and Australasia. Drawing from a musical experience that stretches from classical training to classic rock, Dave also currently plays in French cabaret, Big Band era swing, and Greek rebetika bands. From the mischievous to the profound, you never know what he's going to do next, but you can be sure you'll enjoy dancing to it. Dave's website
Dave will play for ECD.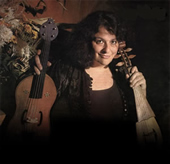 Shira Kammen (CA), a multi-instrumentalist (primarily violin, vielle, and viola) and vocalist, has spent most of her life exploring the worlds of early and traditional music. She is a favorite at dance camps and events around the country. A member for many years of the early music ensembles Alcatraz, Project Ars Nova, and Medieval Strings, she has also worked with Sequentia, Hesperion XX, the Folger and Newberry Consorts, Anonymous 4, the Boston Camerata, the Balkan group Kitka, and the Oregon, California and San Francisco Shakespeare Festivals. Shira is the founder of Class V Music, an ensemble dedicated to performance on river rafting trips. She has performed and taught in the United States, Canada, Mexico, Europe, Israel, Morocco, and Japan, and on the Colorado, Rogue and Klamath Rivers. Shira happily collaborated with singer/storyteller John Fleagle for fifteen years, and performs now with many ensembles, among them the English Country Dance band Roguery. Shira has recorded many albums in a variety of styles of music and has played on several television and movie soundtracks, including 'O', a modern high school setting of Othello and ''The Nativity Story'. Some of her original music can be heard in an independent film about fans of the work of JRR Tolkien. The strangest place Shira has played is in the elephant pit of the Jerusalem Zoo. You will find more information at shirakammen.com.
Shira will play for ECD and teach a singing class.
Jim Oakden (CA) started playing piano and clarinet at an early age and stumbled into early music from the classical music scene. After six years performing early music, he discovered the world of traditional and ethnic music. Having diverse tastes, he has played in many bands and performs on an absurd number of instruments, including accordion, mandolin, several styles of bagpipes, recorders, whistle and zurna (to name but a few). A dancer himself, he specializes in playing for dancers in a bunch of bands for ECD, contra, morris, Irish, Breton/French, Greek, and Bulgarian. He has been on staff at myriad dance camps throughout the country. In addition to the Roguery CDS, his recordings include three albums with Persons of Quality.
Jim will play for ECD.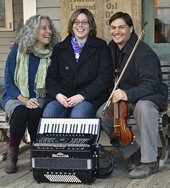 Alchemy brings together dynamic dance musicians Karen Axelrod (piano, accordion), Rachel Bell (accordion), Eric Martin (violin, viola) steeped in traditional English Country Dance music. Individually, they have performed across the United States, Canada, and Europe. As a trio, their improvisatory style brings a contemporary and innovative feel to both traditional and newly composed tunes. From lush waltzes to driving jigs and everything in between, Alchemy delights the listener with heartfelt performances touched with whimsy.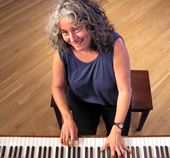 Karen Axelrod (MA) left the world of classical music over 25 years ago, and has found her home in the folk world. She is highly regarded for her creative piano playing at English, American and Scottish dance events around the country (including Pinewoods Dance Camps, Ogontz, Buffalo Gap, Berea Christmas Country Dance Week, The John C. Campbell Folk School, and BACDS events) and abroad.  Her improvisational playing is lyrical, yet touched with humor and whimsy. In addition to Alchemy, Karen is in the band Foxfire, with Daron Douglas and plays accordion with 3rd String Trio, a band that plays old world cafe music. She also plays accordion for the renowned longsword team, Orion. In addition to her life as a musician, Karen is a dog walker.  She is trying to complete a marathon in every state and not come in last. Karen used to perform comedy improv with The Villa Jidiots, and loves to teach improv to adults, children, and her canine clients.
Karen will play for ECD.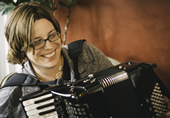 Rachel Bell (PA) is an accordion player, tunesmith, and music teacher from the wilds of Pennsylvania, though rarely home given the demand for her music throughout the United States and beyond. Her musical horizons span a variety of dance traditions from New England contras to English country dances and French dances. Rachel can be heard at dances and on the concert stage with Peregrine Road (with Karen Axelrod), in Alchemy (with Eric Martin and Karen Axelrod), and in Old World Charm School (with Karen Axelrod and Susan Kevra). She also plays contra dances with Seaglass (with Andrew VanNorstrand and Eileen Kalfass) and is in the midst of launching a brand new contra, concert, and French band with Becky Tracy: Eloise & Co.
Her debut CD, Tone Chamber, was released in June, 2016. In addition to her busy performance schedule, Rachel is collaborating with Susan Kevra to create new English country dance and tune pairings, with Rachel composing the music and Susan crafting the choreography. They have been releasing these compositions into the world one by one, and they hope to publish a full collection in the near future. You will find more information at rachelbellmusic.com
Rachel will play for ECD.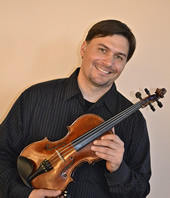 Eric Martin (MA), equally at home on fiddle and viola, is a dance musician who brings joy and soulful expression to many folk dance idioms. Through the freedom and improvisation inherent in traditional music, Eric enjoys the opportunity to break away from his classical background while playing for English country dances, contra dances, festivals, balls, camps, and concerts throughout the United States and Canada with numerous groups including Alchemy, Axelrod-Martin duo, and Coincidance. He has been on staff at Country Dance and Song Society and Folk Arts Center New England camps at Pinewoods and at Ashokan northern week. Eric holds performance degrees from Ithaca College and University of Limerick, Ireland and lives and works at Gould Farm, a therapeutic farming community, in the Berkshires.
Eric will play for ECD.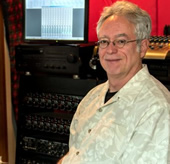 Alan Roberts (WA) will return after doing a great job as sound engineer the past several years. A regular sound engineer at dance events in the Northwest and at CDSS weeks at Pinewoods, he is also a fiddle player and dancer. Aware of the nuances that make us happy, he is able to provide a great experience for callers, band members, and dancers.