Welcome
Contra College 2013 will be November 9-10
What is Contra College?
Contra College is a weekend designed to help new and intermediate contra dancers become comfortable on the dance floor, familiar with all the calls, and networked into the Bay Area contra dance community. It is two days of dancing, including basic workshops in waltz, square dancing, hambo and contra dance music. While it may not be the only dance weekend to include homemade vegan baked goods, we work hard to provide lots of healthy food (breakfast, lunch and snacks both days).
Is Contra College just for new dancers?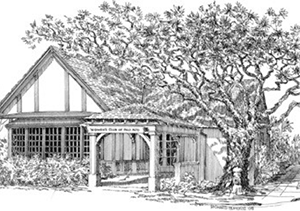 Dancers of all levels and skills attend and enjoy Contra College. It is an opportunity to learn the "other" dance role, to learn how to incorporate flourishes and twirls, and to refine your skills. Contra College is a style workshop for contra dancers that will help you improve your dancing and take it to the next level. It is also a chance to get some dancing in if you're not able to maintain the pace of a regular evening dance. If you come into Contra College knowing lots about contra dancing, you'll walk out knowing more (as well as having a new group of friends and people who want to carpool with you to contra dances).
Depending on registration, we may be able to offer single-day participation to experienced dancers who are interested in Contra College 2013. Please contact registrar@contracollege.com for more information.
But Wait, There's More
On Saturday afternoon, from 4 to 5:30, Susan Petrick will be teaching a waltz workshop that is included in Contra College registration as well as open to the public for $5. Come and have a chance to practice your waltz skills, then grab dinner in downtown Palo Alto before the Saturday evening dance (which will also be held at Palo Alto Woman's Club.)
On Sunday afternoon, from 5:00 to 6:30, Susan Petrick will be teaching a hambo workshop that is included in Contra College registration as well as open to the public for $5. Learn to hambo, or help others learn to hambo, and then stay for a free contra dance.
And a Free Contra Dance?
Yes, a free contra dance, at Palo Alto Woman's Club on Sunday, November 10 from 7:00 to 9:00. Participants in the Contra Caller's Workshop will be calling, Uncle Farmer will be playing, and you and all your friends can come to dance for free.
For more information on the staff, schedule, program, or registration process, please select the appropriate topic at the top of the page.
Location
Contra College 2013 and all related workshops and dances mentioned on this website will be held at The Woman's Club of Palo Alto, 475 Homer Avenue, Palo Alto CA 94301.
The Woman's Club of Palo Alto is a lovely and historic building built in 1916. It is located in easily-accessible downtown Palo Alto, 0.8 miles from the Palo Alto CalTrain station and 0.3 miles from First United Methodist Church (where the Palo Alto Contra usually meets). On street parking is available nearby, and there are also a number of restaurants and coffee shops in walking distance.
The location has a large room where changes of clothes and shoes may be stored, and a full kitchen that will be used to prepare breakfast, lunch and snacks.
Out-of-town dancers are encouraged to inquire about housing with local dancers.
Staff
Les Addison • Manager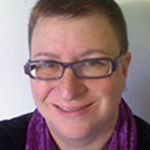 Les Addison was raised by a dance teacher and a gym teacher, leading her to believe that physical activity is most worth doing if it is cooperative, set to music, and does not involve scoring points. Her first contra dance was in 2004, and her first contra dance weekend was Contra College 2010, where she learned as much about contra dancing as she had in the previous six years. She has become a dance gypsy, dancing in 23 different locations in 2012. She maintains a calendar at contra.sf.ca.us to help her (and her friends) get to as many dances as possible. She enjoys dancing both gender roles as well as switching off.
Les sees Contra College as an incredible resource for creating community among new and intermediate contra dancers. Her hope is to make dancing more fun, less intimidating, and more accessible. Les firmly believes that the ability to dance both roles means never having to sit out for lack of partner and has also helped her to be a better dancer. She is extremely grateful to Joyce Fortune for starting Contra College.
Joyce Fortune • Founder/Manager Emeritus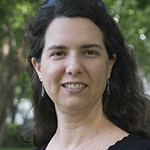 Joyce Fortune is a Spanish teacher at a local Bay Area high school. She has been dancing for over five years, mostly contra dance, with some occasional English country dancing. She is a regular attendee at Balance the Bay, Contra Carnivale and dance weekends at Monte Toyon. She has become proficient in both gender roles and enjoys working with newcomers and building the contra dance community. Recently, she has become the main organizer at Palo Alto Contra Dance. She is extremely well-organized, analytical and systematic. She is also friendly and committed to creating great dances that are welcoming to all. She is visually-impaired and knits constantly.
Joyce was frustrated when first learning to do Contra dance by the lack of explicit teaching. As a systematic and analytical thinker, she was hoping for more explanation from workshop leaders at weekend dances. She muddled through and learned to dance, but decided last year that she would try to create for others the kind of experience that she wanted when she was new. She was very pleased with Contra College, so much so that she decided to take the time to do it again!
---
The pen drawing of the Woman's Club of Palo Alto was created by Richard Elmore.