Hey Days - July 10-17, 2021
Sadly, we don't yet know if we will be able to hold an in-person Hey Days--English Dance and Music Week in 2021. If we are able to, the dates will be July 10-17, 2021.
While we're aiming for an in-person camp similar to past years, we may need to downsize to a smaller number of campers. If we are not able to have an in-person camp, we will have some virtual camp activities, specifics to be determined. Either way, we are hopeful that much of the scheduled 2020 staff will participate in 2021.
We wish we could give you more definitive information. Life being what it is these days, we are doing our best to have various options ready to implement. We will have an update for you in early February.
With a dance and a song in our hearts...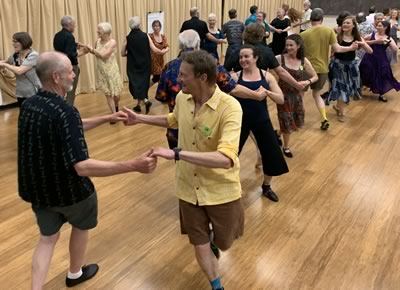 BACDS is an affiliate member of The Country Dance and Song Society. If you are not a CDSS member, this is a great time to join!
Photo by Brooke Friendly