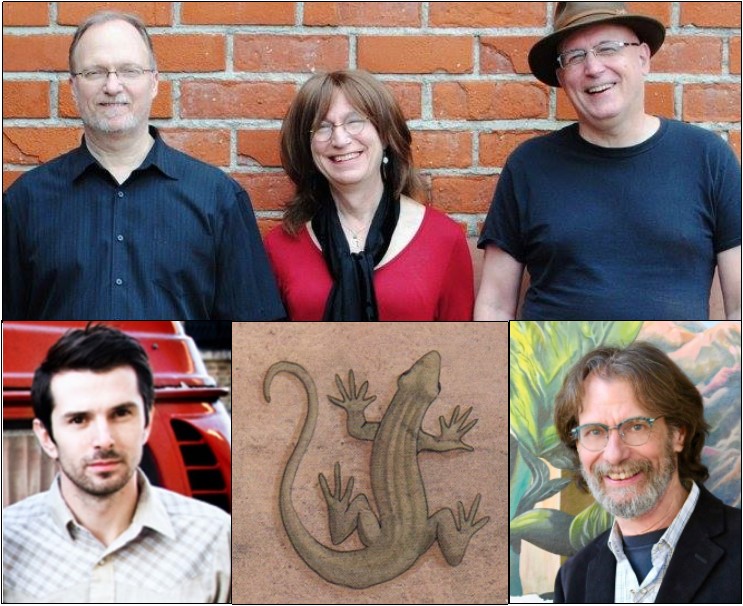 THE LATTER DAY LIZARDS are a New England based dance band featuring a trio of musicians dedicated to igniting flames under dancing feet. With a wide ranging and hopelessly eclectic repertoire, the Lizards bring excellent musicianship, playfulness, drama and unrelentingly infectious rhythm to their dance performances. Dave Langford on guitar and fiddle, Kate Barnes on piano, guitar and flute, and Bill Tomczak on clarinet, sax and drum will be joined by frequent collaborators Corey DiMario on bass and Mark "Pokey" Hellenberg on percussion, as they blend swing, rock-and-roll and jazz influences with traditional foot-stomping dance music to make an innovative, spontaneous and rhythmically inflammatory sound.
Photos of the Lizards and Pokey courtesy of Sonya Sones.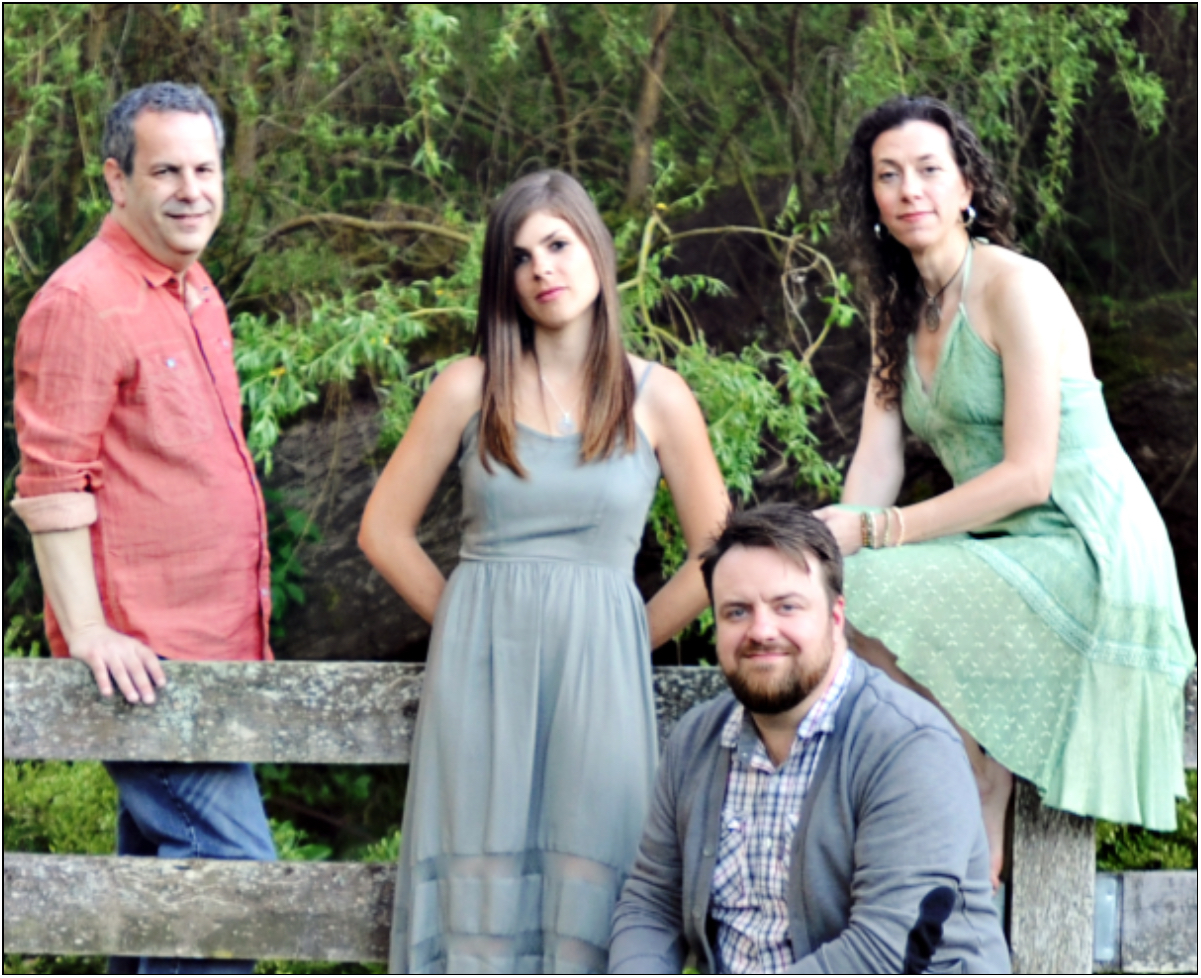 THE SYNCOPATHS bring a fresh, contemporary spin to music and songs rooted in the Scottish, Irish, and American folk traditions. Their sound is characterized by the compelling, rhythmic interplay of fiddle and mandolin, rich vocals, and unexpected colors and rhythms from the piano and bodhrán. The band combines Ryan McKasson's dynamic, Scottish-based fiddling, the monster picking of Ashley Broder on mandolin, and Jeff Spero's wonderfully inventive piano accompaniment, anchored by the driving power of Christa Burch's non-traditional bodhrán, which is often supplemented by her warm and expressive voice. The exuberant joy they derive from the music and each other is palpable and contagious.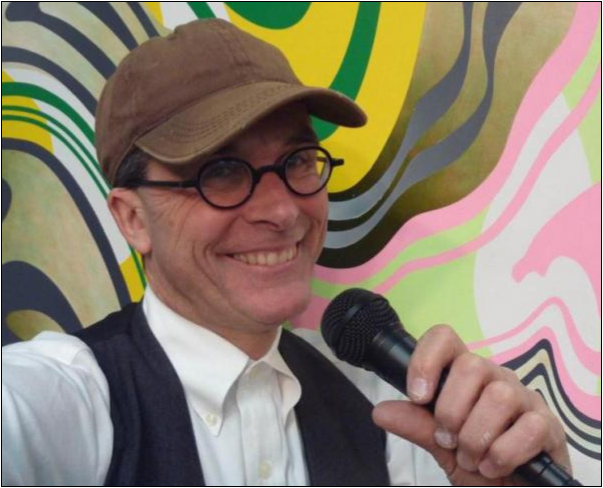 Will Mentor is a contra and square dance caller from Northern Vermont known for his clear teaching, upbeat wit, and relaxed stage presence. He loves to choreograph weekends with a variety of dances and tempos that at times surprises but always delivers, all the while keeping intact his guiding principle as a caller: "It's about the dancers!"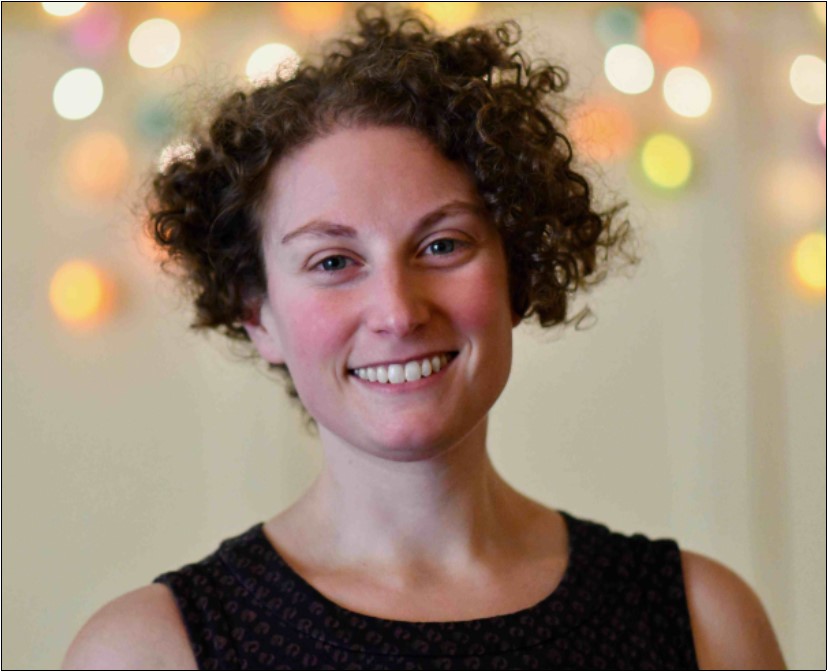 Based in the Pacific Northwest, Lindsey Dono delights in traveling to share her love of dance with an ever-expanding "contra family." Known for clear, serene and sunny instruction, Lindsey draws on her twenty years of dancing and knowledge of a variety of dance styles to keep dancers energized and piqued with her sophisticated programming.
Photo of Lindsey courtesy of Sonya Sones.
Sponsored by the Bay Area Country Dance Society